High Court Rejects Attempt to Enforce 12 Months Non-competition Covenant
---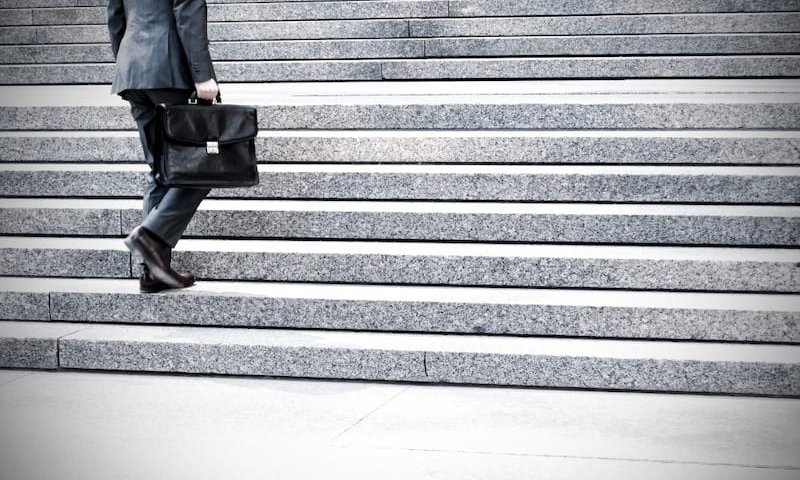 Patsystems Holdings Limited v Neilly serves as a reminder of the need for careful drafting of restrictive covenants and the benefits of conducting regular reviews of covenants for existing employees.
Doyle Clayton successfully acted for Mr Neilly in resisting his former employer's attempt to obtain an injunction to stop him from joining a competitor for 12 months.
Facts
Mr Neilly was employed by Patsystems in a senior sales position. He joined the business in 2000 as a junior salesman. His original contract included a covenant preventing him, after employment, from joining a competitor for 12 months.
Mr Neilly was promoted in 2005 and he signed a letter varying his job title, salary and notice period. The letter was endorsed with, "I agree to the variation of my terms … and I acknowledge and agree that all other terms and conditions outlined in my original documentation remain unchanged."
In 2012, Mr Neilly resigned giving three months notice. He said that after his employment ended, he intended to join what Patsystems regarded as a competitor. Patsystems told Mr Neilly that he could not join the competitor because his contract contained a non-competition clause. Patsystems claimed that Mr Neilly was in anticipatory breach of contract by asserting that he intended to join a competitor.
Shortly afterwards, Patsystems summarily dismissed Mr Neilly from employment for an alleged anticipatory and repudiatory breach of his contract. Patsystems applied to the High Court for an injunction against Mr Neilly to enforce the non-competition clause. Mr Neilly gave interim undertakings pending an expedited trial and counterclaimed for breach of contract.
Decision
The High Court (Mr Justice Underhill) dismissed Patsystems' claim. The judgment confirmed that:
The 12 month non-competition covenant should be considered as the "most powerful weapon in an employer's armoury". 12 months was a significant period of time in which to keep an employee out of the market in his chosen field and, in this case, it went further than was reasonably necessary to protect Patsystems' interests;
The 12 month non-competition clause was void and unenforceable from the time it had been entered into in 2000. Mr Neilly had been a junior salesman in 2000 with limited access to confidential information and minimal client contact;
When Mr Neilly was promoted in 2005, the variation of his contract had not brought the void non-competition covenant to life, even though by 2005 he was more senior and there had been a change of circumstances. Since the covenant was void in 2000, a fresh contract with a valid covenant should have been signed on promotion in 2005; and
Patsystems had dismissed Mr Neilly in breach of contract. Accordingly, he was entitled to damages, awarded his costs and he was free to join the competitor.
Commenting on the decision, Peter De Maria said
"There are practical points for employers arising from this case:
When an employee is promoted, careful thought should be given as to whether the covenants in the employee's existing covenant were valid when the contract was signed and whether they are adequate for the employee in the promoted position. A point often missed is that the courts will assess the viability of a covenant as at the date the contract was entered into, rather than at the time of termination;
If the covenants were invalid, it is as if they were not there at all. Therefore, the employee should be asked to sign a new contract of employment containing valid covenants or at least sign a variation letter which expressly includes covenants that are tailored to the employee. A letter confirming that, "all other terms and conditions remain unchanged" cannot bring void covenants to life;
The position is the same where an employee agrees in a compromise agreement to remain bound by the covenants in the employee's employment contract. If the covenants were invalid when entered into, the employee should instead be required to enter into new covenants in the compromise agreement. Employers should therefore consider the validity of covenants when drafting compromise agreements;
When drafting restrictive covenants, employers often give little consideration to the scrutiny that those covenants may later come under by the courts. In this case, the employer struggled to justify a 12 month non-competition restriction. The employer sought (without success) to rely on its need to protect its confidential information and customer connections. An employer should carefully consider and document the reasons why it requires a particular period of restriction and this should be varied depending on the level of seniority of an employee within a business. A simple blanket six or 12 month restriction for all employees will not be sufficient and a "one size fits all" approach should be avoided; and
If an employer is informed that an employee is going to join a competitor, care must be taken to ensure that the employee is managed correctly. An employer's actions should not exacerbate the tensions to which these situations often give rise; if the employer inadvertently breaches the employee's contract of employment, the covenants the employer was seeking to rely on will no longer be enforceable."
We would be delighted to discuss with you your current approach to post-termination covenants and to suggest ways that we can support your business to ensure that your employment contracts and compromise agreements give your business the required level of protection. For further information or assistance please contact Peter De Maria or Peter Doyle.
OUR EXPERTS
Partner & Head of Reading Office
T: +44 (0)118 951 6760
Chief Executive
T: +44 (0)20 7778 7220
Senior Partner
T: +44 (0)20 7778 7221
The articles published on this website, current at the date of publication, are for reference purposes only. They do not constitute legal advice and should not be relied upon as such. Specific legal advice about your own circumstances should always be sought separately before taking any action.