Working safely during coronavirus: new guidance published
---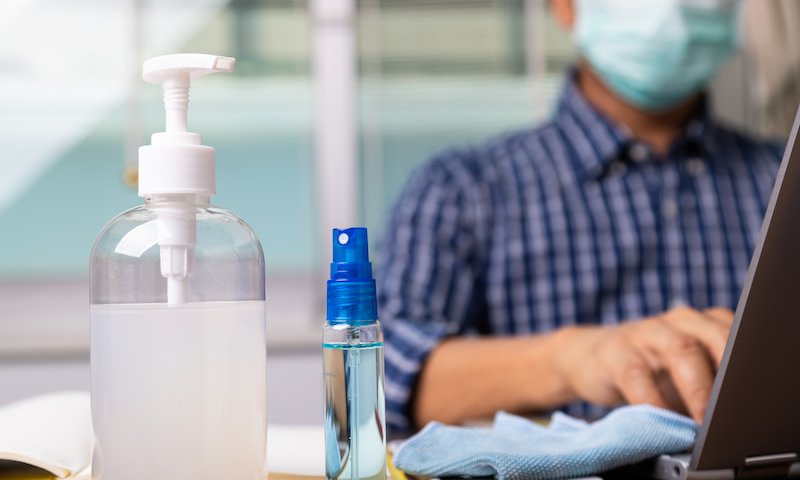 New guidance on Working Safely during Coronavirus
The Government has published new guidance for employers on Working Safely during Coronavirus which will apply to workplaces in England from 19 July 2021.
On 19 July England moves to Stage 4 of the Government's roadmap for easing lock down restrictions. At that point, its work from home guidance will be lifted and social distancing guidance will no longer apply. As Covid-19 levels remain high, the Government expects and recommends a gradual return to the workplace over the summer.
The Government has now published new Working Safely guidance to help employers with their return to the workplace plans.
What do employers need to do?
Dealing with the risk of Coronavirus
Employers need to complete a risk assessment, taking account of the measures in the guidance and share it with staff. Most employers will already have a Covid-19 risk assessment in place but they will need to review and update this as part of their return to work plans.
Employers should consider the ways the virus can spread and put measures in place to reduce the risk posed by each of these different ways. The guidance suggests ways employers can do this but points out that employers may also identify other measures.
To reduce the risk of the virus spreading through droplets, the guidance says employer should consider:
Putting in place measures to reduce contact between people, particularly between customers and workers. Where practical, measures could include:

Reducing the number of people each person has contact with by using 'fixed teams or partnering' or 'cohorting' (so each person works with only a few others) 
Using screens or barriers to separate people from each other, or using back-to-back or side-to-side working, instead of face-to-face. Screens are only likely to be beneficial if placed between people who will come into close proximity with each other

Encouraging the use of face coverings by workers or customers in enclosed and crowded spaces and providing guidance on using them safely.
To reduce the risk of the virus spreading through aerosols, the guidance says employers should consider:
Providing adequate ventilation
Identifying poorly ventilated areas and improving fresh air flow. Using a CO2 monitor could help assess whether a space is poorly ventilated
Encouraging use of outdoor space where practical
Identifying any areas of congestion and considering if any reasonable steps can be taken to avoid this
To reduce the risk of the virus spreading through contaminated surfaces, the guidance says employers should consider:
Advising customers and workers to wash their hands or use hand sanitiser frequently. This is particularly important before and after touching shared objects or surfaces that other people touch regularly  
Regular cleaning of surfaces, particularly surfaces that people touch regularly
Assigning workstations to an individual if possible. Where workstations need to be shared, there should be ways to clean them between each user
Providing extra bins for workers and visitors to dispose of single use face coverings
Implementing cleaning procedures for goods entering the site
For work-related travel the guidance recommends that if people need to travel together in one vehicle, wherever possible they should use fixed travel partners, not sit face-to-face and open windows.
Risk-assessments will also need to include an up-to-date plan in cases there is a COVID-19 outbreak in the workplace.
Vulnerable employees

The guidance says employers should give extra consideration to people at higher risk and to workers facing mental and physical health difficulties. Those who are clinically extremely vulnerable are no longer advised to shield but employers should continue to support these workers by discussing their individual needs and supporting them in taking any additional precautions advised by their clinicians.
The guidance also recommends employers consider providing support for workers around mental health and wellbeing. This could include advice or telephone support.
Other matters relating to Covid and the workplace
Employers will need to have procedures in place to ensure workers with symptoms, or who test positive or who are a close contact of someone who tests positive, self-isolate. The Government intends to exempt fully vaccinated employees from the need to self-isolate if they are a close contact of someone who tests positive. However, that change does not come into effect until 16 August.
Employers will also need to have clear guidance and processes in place for visitors to the premises, such as clients and contractors.
If you need help with planning for returning to the workplace, please get in touch with your usual Doyle Clayton contact or email info@doyleclayton.co.uk.
Key Contacts
Senior Partner & Head of City Office
T: +44 (0)20 7778 7221
Partner & Head of Reading Office
T: +44 (0)118 951 6760
Partner & Head of Canary Wharf Office
T: +44 (0)20 7778 7225
The articles published on this website, current at the date of publication, are for reference purposes only. They do not constitute legal advice and should not be relied upon as such. Specific legal advice about your own circumstances should always be sought separately before taking any action.