Covid-19 workplace guidance offers a layer of protection for employers
---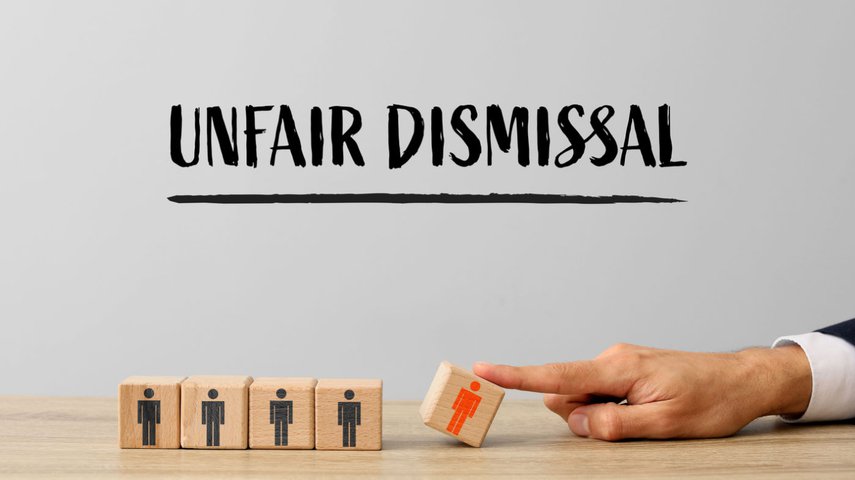 Dismissal of employee was fair
Employers who followed the Covid-19 workplace guidance will be reassured by a recent Court of Appeal decision, which ruled that the dismissal of an employee who stayed away from work due to Covid-19 infection concerns, was fair. It was deemed that the employee did not reasonably believe there were circumstances of serious and imminent danger at his workplace, as the employer had implemented recommended precautions.
Reasons behind automatic unfair dismissal claim
Mr Rodgers worked as a laser cutter at Leeds Laser Cutting from June 2019 until his dismissal in April 2020. When the first national Covid-19 lockdown was announced on 24 March 2020, he could not work from home as he operated machinery. His employer put in place recommended protections, including advice about social distancing, hand washing and making masks available. Social distancing was not difficult as the business operated out of a large warehouse-type space and there were typically five employees on site at any one time. Although masks were available, Mr Rodgers did not ask for one.
On Sunday 29 March, Mr Rodgers emailed his line manager saying that he would stay off work until the lockdown eased because he was worried about infecting his vulnerable children (a baby and a child with sickle-cell anaemia). He obtained a self-isolation note covering the period 28 March to 3 April (as he had reported Covid symptoms), however, on 30 March he transported a friend to hospital, although they both wore masks and his friend sat in the back seat. He also worked in a pub later on during the pandemic.
Neither Mr Rodgers nor his employer made any attempt to contact each other after 29 March. On 24 April, his employer sent him his P45.
Mr Rodgers claimed automatic unfair dismissal under s100(d) Employment Rights Act 1996. This provides that an employee is automatically unfairly dismissed if the reason for dismissal is that 'in circumstances of danger which the employee reasonably believed to be serious and imminent and which he could not reasonably have been expected to avert, he left …. or (while the danger persisted) refused to return to his place of work…'.
Employment tribunal rules dismissal fair
The employment tribunal dismissed his claim, ruling that Mr Rodgers had not shown that he reasonably believed there was a serious and imminent danger within the workplace. He had not taken any steps to try to avert any danger and had not raised any concerns with his manager before staying away from work. His email did not mention any concerns about the workplace, merely that he would remain away from work "until the lockdown eased", suggesting a more general concern. Government safety guidance at the time advised hand washing and social distancing, and his employer had implemented both of these precautions. There was no evidence that his decision to stay away from work was directly linked to concerns regarding the workplace. Instead, he was concerned about the Covid-19 pandemic generally, and the fact that one of his children suffered from sickle cell anaemia.
The Employment Appeal Tribunal upheld the employment tribunal's decision and Mr Rodgers appealed to the Court of Appeal.
No belief in serious and imminent workplace danger
The Court of Appeal also upheld the employment tribunal's decision as it. It considered that the employment tribunal had been entitled to find that Mr Rodgers did not believe that there were circumstances of serious and imminent danger at his workplace, and did not feel seriously at risk at work.
The employment tribunal had not, as Mr Rodgers suggested, proceeded on the assumption that it is necessary for a perceived danger to be exclusive to the workplace in order for the protection to apply. Had it done so, that would have been an error of law. All that matters is that an employee reasonably believes that there is a serious and imminent danger in the workplace. If that is the case, it is immaterial that the same danger may be present outside the workplace – for example, on the bus or in the supermarket.
As the employment tribunal had found that Mr Rodgers did not believe there were circumstances of serious and imminent danger in the workplace, the question as to whether any such belief was reasonable did not arise. However, the Court of Appeal said that had it needed to consider that question, it would have agreed with the tribunal that any such belief was unreasonable. The tribunal had found that it was easy to socially distance in Mr Rodgers' workplace and the employer had put measures in place to reduce the risk of CovidOVID-19 transmission.
What does this mean for employers?
Employers who followed the relevant Covid-19 safety guidance and implemented recommended safety measures should be well placed to defend claims of automatic unfair dismissal based on an employee's belief that CovidOVID-19 presented a serious and imminent danger in the workplace.
Employers will also be reassured by a separate finding the Court of Appeal made on the scope of the protection afforded by s100 (d) ERA. It ruled that the circumstances of serious and imminent danger must arise in the workplace and so risks posed by the journey to work would not be covered. So, employees who absented themselves from work due to risks of travelling on public transport would not be able to claim automatic unfair dismissal under this provision.
Rodgers v Leeds Laser Cutting Ltd
Partner & Head of Reading Office
T: +44 (0)118 951 6760
Partner & Head of Canary Wharf Office
T: +44 (0)20 7778 7225
The articles published on this website, current at the date of publication, are for reference purposes only. They do not constitute legal advice and should not be relied upon as such. Specific legal advice about your own circumstances should always be sought separately before taking any action.