The Ukraine situation: what to know
---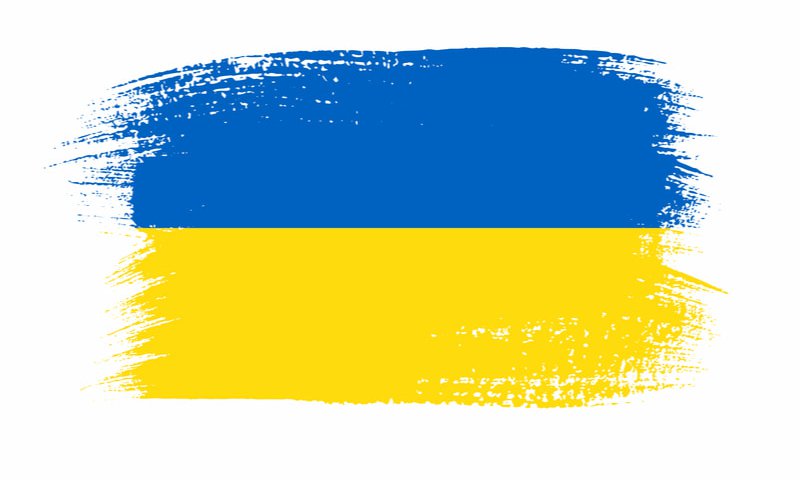 The Ukraine situation: what to know
Given the developments in Ukraine and reports of the invasion by Russian forces intensifying, the Home Office has taken steps to introduce concessions and changes to the UK immigration application process to assist British nationals in Ukraine and Ukrainian nationals in Ukraine and the UK.
With announcements being made on a daily basis given the ever-changing situation, we seek to set out an overview of the UK government's concessions and policies to help navigate the UK immigration system as of 14 March 2022. Up to date news on UK visa concessions can be found on the UK government website here.
Ukrainians in Ukraine or neighbouring countries
The Home Office has made it clear that any individuals wanting to come to the UK must obtain UK immigration permission before seeking entry. Applicants are required to provide their biometric data (fingerprints and a photograph) at any Visa Application Centre (VAC), as all UK visa services have been suspended in Ukraine.
From 15 March 2022, there will be an exemption for Ukrainian nationals applying to come to the UK under the Ukrainian Family Scheme. They will no longer have to attend a VAC provided they hold a biometric passport and can access an online identity checking system to complete the application process, more on this below.
Ukraine family scheme
The UK government has introduced a family scheme to allow Ukrainian nationals who have family here (a UK-based family member) to apply to join them in the UK. The criteria for making these applications is as follows:
The UK based family member(s) must be a:
British citizen
Settled here (i.e. have indefinite leave to remain, also known as permanent residence or settled status under the EU Settlement Scheme (EUSS))
National of the EU, Iceland, Lichtenstein, Norway or Switzerland who has pre-settled status under the EUSS and has been living in the UK since before 1 January 2021
A refugee or someone with humanitarian protection status
The Ukrainian applicant(s) must be related to the UK-based person as either an immediate family member, an extended family member or the immediate family member of an extended family member. The family member relationships have very recently been extended to allow additional family members. Currently the family members who can be considered under the scheme are:
Immediate family members:
Spouse or civil partner
Unmarried partner (if living together in a relationship akin to marriage for at least two years)
Child under 18
Parent (if you are under 18)
Fiancé(e) or proposed civil partner
Extended family members:
Parent (if you are over 18)
Child over the age of 18
Grandparents
Grandchild or grandchild of your partner
Brother or sister
Aunt or uncle
Niece or nephew
Cousin
Mother or Father in law
Grandparent in law
Brother or sister in law
Other family members will be considered under the scheme in exceptional circumstances Unfortunately, it is too early to assess what the Home Office consider to be 'exceptional' but we are aware practitioners are dealing with matters where there are family members falling outside the above definitions, with medical circumstances etc.
As set out above, in a U-turn announcement on 10 March 2022 from the Home Secretary Priti Patel, Ukrainians and their family members applying to enter the UK under the family scheme will no longer have to attend a VAC to have their biometrics taken where their applications are submitted on or after 15 March 2022. Instead, providing they have a biometric passport and access to the internet, they will be able to complete the application online without needing to attend an in-person appointment at a VAC. Their visa application will then be processed electronically and an e-visa will be issued for them to be able to travel to the UK. This is extremely good news for Ukrainians stranded in various countries, wishing to join their families in the UK and who've been experiencing set-backs, long journeys and extended wait times to attend VACs throughout the EU.
If the applications are successful, the Ukrainian national and their family members will be able to live in the UK for three years. They will be able to work and claim benefits. The Home Office has not provided guidance on whether the three-year visas will be extendable but we would anticipate that if not extendable then visa holders will be able to switch into different categories (for example, a skilled worker or a student).
If there is a need for assistance, individuals can contact UKVI on +44 808 164 8810 – select option 1 (from overseas) or 0808 164 8810 – select option 1 (from within the UK) before making an application. If you cannot use an 0808 number please use +44 (0) 175 390 7510.
Local Sponsorship Scheme for Ukrainians
While the concessions initially focused on Ukrainian family members of British citizens (and subsequently extended family members), on 1 March 2022 the Prime Minister announced plans for a new sponsorship scheme for Ukrainians without family ties in the UK.
The scheme will allow sponsors (such as communities, private sponsors or local authorities) to host individuals who were forced to flee Ukraine to the UK. Hosts will receive £350 a month for providing this service. Individuals coming to the UK under this scheme will be granted permission for an initial period of 12 months, with the ability to work in the UK and access public services. Although final details are yet to be released, the government has indicated that there will be no cap on this scheme and the UK will welcome as many Ukrainians as wish to come and have matched sponsors.
Applications to host a Ukrainian refuges will be made online and both the host and refugee will undergo a vetting process. Further details are to be released in due course.
Urgent travel to the UK
If there are compelling or compassionate reasons for needing to travel to the UK urgently, the Home Office directs individuals to make their application in the usual way and inform VAC staff of these circumstances at their appointment. No further indication is provided about processing times for applications or the likelihood of their success. Given the announcement made on 10 March regarding moving applications to being processed entirely by electronic means, it is hoped that applications will be processed quickly. However in circumstances where a decision is needed extremely urgently, individuals should still try to attend a VAC to have their application(s) expedited.
Concessions for family members of British nationals in Ukraine
One of the first concessions to be introduced by the UK government was for 'immediate family members' of British nationals and settled people in the UK. Non-British nationals can apply for a family migration visa for free if they are the family member of a British national who usually lives in Ukraine. Alternatively, if in the UK already under a different immigration category, the concession allows individuals to switch their status to be granted permission under the Family Member category.
The British national family member must be one of the following:
a spouse or civil partner
an unmarried partner (they must have been cohabiting in a relationship for at least two years)
your parent if you are under the age of 18
your child under the age of 18 or
an adult relative you provide care for who lives with you due to a medical condition
In addition to the introduction of this concession, the Home Office has relaxed the eligibility criteria for family member applications. Specifically, individuals will not be required to meet the English language requirement or meet the minimum income requirement. If this is the case however, the grant of UK immigration permission is likely to be for a period of 12 months, different to the period of leave of 33 months granted under the Immigration Rules for family members.
Ukrainians coming to the UK under existing immigration routes
It is our understanding that Ukrainians who are applying to enter the UK under existing immigration routes, such as skilled workers, students, innovators etc. still have to attend a VAC to have their identity checked as normal. However, the documentary requirements are more flexible for applicants (see below).
UK passport applications from Ukraine
The Passport Office is prioritising UK passport applications for British nationals in Ukraine and is proactively contacting people to get more information where needed to complete the processing of applications. From 24 February 2022, the Passport Office is no longer able to accept passport applications from Ukraine.
Ukrainian nationals in the UK
The Home Office introduced temporary concessions to the Immigration Rules which apply to Ukrainian nationals only (and their dependent partners and children) who lawfully entered the UK or made an entry clearance application prior to 24 February 2022 and have subsequently arrived after that date. These individuals must be in the UK lawfully, have been granted exceptional assurance or be overstayers, in line with the permitted timeframes as set out in the Immigration Rules.
Switching concessions
The switching rules for main applicants and/or their dependants have been waived for the following routes:
Adult Dependent Relative
Child Student
Family Life as a parent or partner
Global Talent
Innovator
International Sportsperson
Intra-Company routes
Investor
Parent of a Child Student
Representative of an Overseas Business
Skilled Worker
Start-up
Student
T2 Minister of Religion
Temporary Work routes (Creative, Charity, Religious worker, Government Authorised Exchange, International Agreement)
UK Ancestry
If seeking a concession, applicants must meet the requirements set out in the Immigration Rules for the relevant category. Individuals will need to confirm in writing that they wish to be considered under the concessions and provide an explanation for applying in-country rather than returning to Ukraine.
Extending current UK immigration permission
Individuals in the UK on certain routes can apply to extend their permission on the route and/or switch into another immigration route where they cannot return to Ukraine. They must meet the requirements of the relevant UK immigration category and pay any relevant Home Office fees:
Visitor – can switch into a points-based route or a family visa route
Skilled Worker – can apply to extend leave or settle in the UK
Student – can apply to extend leave or switch to the Graduate route
Seasonal Worker – can extend leave in job permitted by this route, with the same Scheme Operator, until 31 December 2022
HGV driver – can extend leave to work in current occupation with the same sponsor, until 31 December 2022
Pork Butcher – can extend leave until 31 December 2022
Individuals on the Seasonal Worker route (including the HGV driver and Pork Butcher routes) do not need to apply for extensions. The Home Office has said that it will notify individuals if the concession applies to them and work with migrants' sponsors to progress their visa extensions. Individuals who are granted an extension must continue to work in their Seasonal Worker role for the duration of the extension.
Document flexibility for UK immigration applications
The documentary requirements under the Immigration Rules have been relaxed for all application types. Where this is needed, applicants are required to provide a 'reasonable written explanation' setting out the reasons why they cannot provide a document normally required under the Immigration Rules. Home Office caseworkers can then waive the requirement to provide a document and continue to process the application.
UK's position v other EU countries
The European Union has announced that it will waive visa requirements for Ukrainian nationals fleeing the war for up to three years. This approach is much wider-reaching for individuals looking to move from Ukraine and get to a safe country. This is something immigration practitioners in the UK are lobbying for, given the escalating circumstances in Ukraine and the need to provide safe ways for Ukrainian nationals to seek sanctuary in the UK. It may be worth considering whether there is a possibility for Ukrainian nationals to move to a neighbouring European Union country (if safe to do so) before then making any UK visa applications from the EU country. This may carry a greater chance of success for the relevant UK visa application, while also providing the security of holding longer-term immigration permission for the relevant EU country.
Key Contacts:
Partner
T: +44 (0)20 7778 7224
Partner & Head of Immigration
T: +44 (0)20 7778 7233
Associate
T: +44 (0)207 778 7246
The articles published on this website, current at the date of publication, are for reference purposes only. They do not constitute legal advice and should not be relied upon as such. Specific legal advice about your own circumstances should always be sought separately before taking any action.