UK Opens Afghan Citizens Resettlement Scheme
---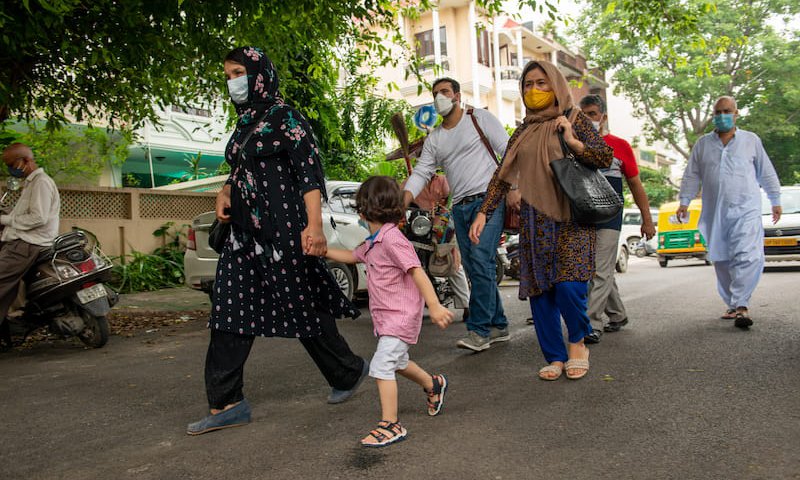 Afghan Citizens Resettlement Scheme (ACRS)
The Home Office formally opened the Afghan Citizens Resettlement Scheme (ACRS) on 6 January 2022, with the first Afghan family being granted Indefinite Leave to Remain under the Scheme on the same date.
The ACRS is a bespoke scheme to begin resettling Afghan evacuees, and aims to provide up to 20,000 Afghan citizens with a safe and legal route to settle in the UK. The UK government expects to resettle over 5,000 people by 2022, and up to 20,000 over the coming years. The Afghan Relocations and Assistance Policy Scheme has separately already settled Afghans who have worked with the UK government and their families.
Priorities
The ACRS aims to prioritise:
Those who have assisted the UK efforts in Afghanistan and stood up for values such as democracy, women's rights, freedom of speech, and rule of law
Vulnerable people, including women and girls at risk and members of minority groups at risk
Referral Pathways
There will be no application process. Instead, there are three pathways for prioritisation and referrals for resettlement, with vulnerable and at-risk individuals who arrived in the UK under the evacuation programme being the first to be settled. Eligible people who were notified by the UK government that they had been called forward or authorised for evacuation but were unable to board flights will be offered a place under the Scheme if they subsequently come to the UK.
Under the second referral pathway, from Spring 2022, the UN Refuge Agency (UNHCR) will refer refugees in need of resettlement who have fled Afghanistan. The third referral pathway will relocate those at risk who supported the UK and international community effort in Afghanistan and those who are particularly vulnerable.
Anyone resettled through the ACRS will receive Indefinite Leave to Enter or Remain in the UK (ILR), and will be eligible to apply for British citizenship after 5 years in the UK. Spouses, partners and dependent children under 18 of eligible individuals will also be eligible for the scheme, with other family members to be considered in exceptional circumstances only.
For more information on personal immigration matters, please contact Anita de Atouguia or Malini Skandachanmugarasan.
Key Contacts :
Partner & Head of Immigration
T: +44 (0)20 7778 7233
Partner
T: +44 (0)20 7778 7224
The articles published on this website, current at the date of publication, are for reference purposes only. They do not constitute legal advice and should not be relied upon as such. Specific legal advice about your own circumstances should always be sought separately before taking any action.