Stress in the workplace – what employers need to know
---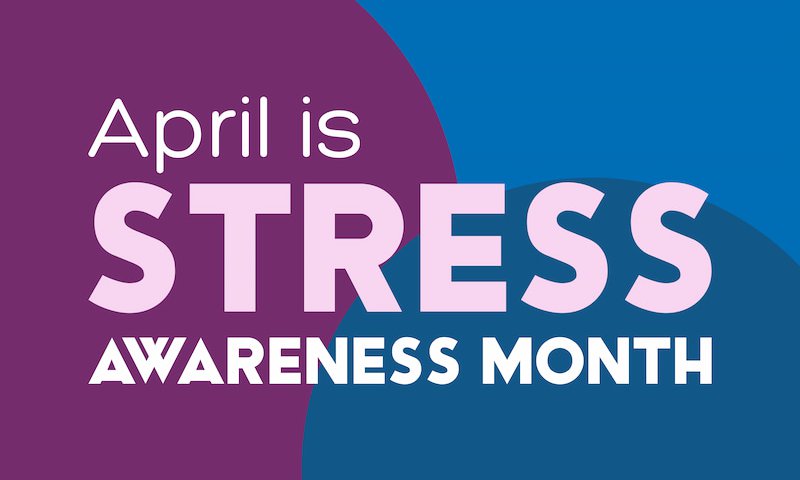 April is stress awareness month
While occasional workplace stress is unavoidable in most roles, what is important is that stress is managed before it starts to cause serious problems – either because it has become sustained or is having a serious impact on workers. The Covid-19 pandemic has been a challenging time for everyone and now more than ever people are seeking support for stress. Stress is a major contributing factor in mental health problems, including anxiety and depression. It can also exacerbate (or even cause) physical health problems. According to ONS data, mental health conditions accounted for more than 11% of sickness absence in 2020 and stress can be a factor in both short and long-term absences.
Causes of stress at work?
A number of factors can cause employees to suffer from stress. Of course, these can be non-work-related issues such as relationships, family or health. Alternatively, they can be directly related to work such as workload, management styles, workplace relationships, and challenges associated with homeworking and flexible working. In recent years there has also been added Covid-related anxiety associated with – travelling to work or being in close proximity to others in the workplace, concerns about loved ones contracting Covid, and an infinite number of other fears that Covid has caused. Whether or not these stressors have originated from the workplace, they can affect an employee in the workplace and it is important to remember that employers have a duty of care to their employees.
See our webinar on mental health in the workplace here.
Risks associated with stress in the workplace
Failure to manage employee stress and support employees appropriately through times of stress can lead to increased risks and significant costs for an employer. These risks include:
Problems with employee retention
Lower productivity
Cultural issues
Costs associated with sickness absence
Reputational damage
Discrimination claims
Breach of health and safety obligations
Breach of trust and confidence by the employer
How can employers support employees' well-being?
With so many potential risks, it is important that employers take a proactive approach to considering and managing their employees' stress levels. Some steps that can be taken include:
Developing a stress management policy
Providing resources to employees to help manage their stress, such as an Employee Assistance Program or sessions with a psychotherapist
Undertaking regular stress risk assessments with employees (this can be as simple as a survey)
Ensuring regular communication and consultation with employees (including checking in regularly with employees who are working remotely)
Encouraging managers to share their own coping mechanisms to show support
Clearly defining roles and responsibilities of all staff
Discussing workloads at regular intervals with staff
Training managers (both to identify the early signs of stress and ensuring they know what initial steps should be taken if employees raise an issue)
Considering whether medical support should be provided by the employer
Doyle Clayton is very experienced in giving advice on managing workplace stress, both in terms of preventative steps, and when matters have escalated to a conflict or breakdown in relationships. If you would like to know more, please contact us.
Key Contacts :
Solicitor
T: 0207 778 7230
Legal Director
T: +44 (0)20 7042 7206
Legal Director
T: +44 (0)20 7042 7205
The articles published on this website, current at the date of publication, are for reference purposes only. They do not constitute legal advice and should not be relied upon as such. Specific legal advice about your own circumstances should always be sought separately before taking any action.