Changes to right to work checks
---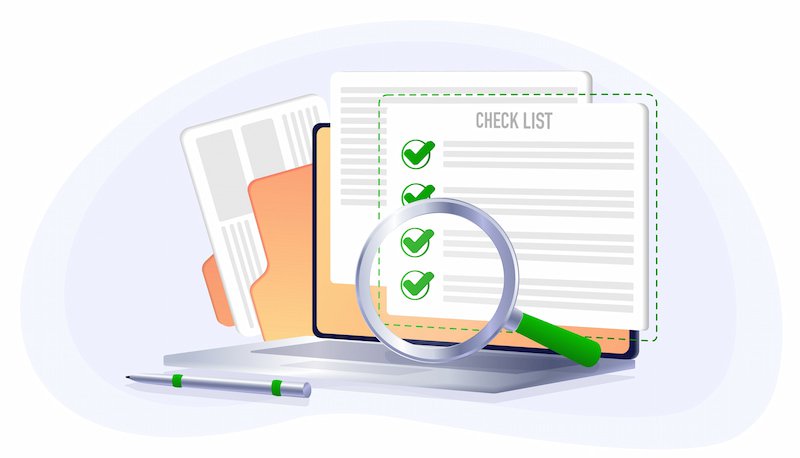 Updated right to work check guidance
The Home Office has announced changes to the right to work check process from 06 April 2022. This follows the popularity of the Covid-19 adjusted digital right to work check process which led to the Home Office confirming that it would introduce a new digital solution for employers to use when Covid-19 adjusted checks end on 5 April 2022.
What will change?
In line with the Home Office's plans to further digitise UK immigration processes, it has now confirmed in its updated employer right to work checks guidance that from 6 April 2022, Biometric Residence Card (BRC), Biometric Residence Permit (BRP) and Frontier Worker Permit (FWP) holders must evidence their right to work using the Home Office online checking service. Employers will no longer be able to use physical documents for these right to work checks.
Retrospective checks
Employers will not be required to conduct retrospective checks on holders of biometric cards who demonstrated their right to work using their physical document on or before 05 April 2022, provided the initial check was conducted correctly.
British passport holders
Online right to work checks have been possible since January 2019. However, this system can only be used to check the right to work if the worker has a current Biometric Residence Permit, a Biometric Residence Card, a Frontier Worker Permit, status under the EU Settlement Scheme or an 'eVisa' under the points-based system. It cannot be used for employees holding a British passport. Currently, the Covid-19 adjusted digital right to work check process allows employers to conduct these checks remotely where an individual has a document that is not compatible with the online checking service. This concession will end on 05 April 2022. However, on 27 December 2021 the Government confirmed that employers will be able to use certified Identity Service Providers (IDSPs) to carry out digital eligibility checks on behalf of British and Irish citizens who hold a valid passport (including Irish passport cards).
eVisas
Many applicants are now granted an eVisa instead of a physical document to prove their UK immigration status in any event. For example, EEA nationals making an application either inside or outside the UK who use the UK Immigration: ID Check app ('ID check app') to verify their biometrics at the time of their application have been granted digital status (now known as an 'eVisa') since 1 December 2020. This follows the UK's withdrawal from the EU. Tier 4 (General)/'Student' visa holders applying to switch to a Graduate visa have also been able to use the ID check app to submit their immigration applications, and be granted an eVisa rather than a physical BRP
In December 2021 the Home Office announced that other non-EEA nationals who are applying to switch routes, change employment, or extend their visa from within the UK (and who have previously enrolled suitable biometrics) may also be permitted to use the ID check app to submit their applications from within the UK and be granted eVisas. These applicants will not be granted Biometric Residence Permits. Therefore, many applicants will no longer have a physical BRP card and have already started to use the online checking system to prove their right to work.
Currently, only non-EEA applicants applying for entry clearance (applying from outside the UK) are unable to use the ID check app. They, along with any EEA and non-EEA applicants who, for any reason, could not verify their identity document via the ID check app are granted a physical Biometric Residence Permit. These applicants can currently choose either to use their physical BRP card document to prove their right to work manually, or to use the Home Office online checking service instead. However, the Home Office is expected to phase these physical documents out in due course and from 6 April 2022 these individuals must use the Home Office online checking service to prove their right to work in the UK.
Illegal working penalties
It is important that employers carry out right to work checks correctly. If they don't, they will not be able to establish the statutory excuse if a worker is found to be working illegally. As a result, they could face a civil penalty of up to £20,000 per illegal worker which can in turn lead to the employer's sponsor licence being downgraded or, in some cases, revoked.
Employers also commit a criminal offence if they employ someone they know is an illegal worker or whom they have reasonable cause to believe is not allowed to work in the UK due to their immigration status.
If you need help with right to work checks, please get in touch with Anita de Atouguia or Zahira Patel, or your usual Business Immigration contact.
Key Contacts :
Partner & Head of Immigration
T: +44 (0)20 7778 7233
Associate
T: +44 (0)207 778 7246
The articles published on this website, current at the date of publication, are for reference purposes only. They do not constitute legal advice and should not be relied upon as such. Specific legal advice about your own circumstances should always be sought separately before taking any action.