Right to work checks: in-person checks delayed to 1 September
---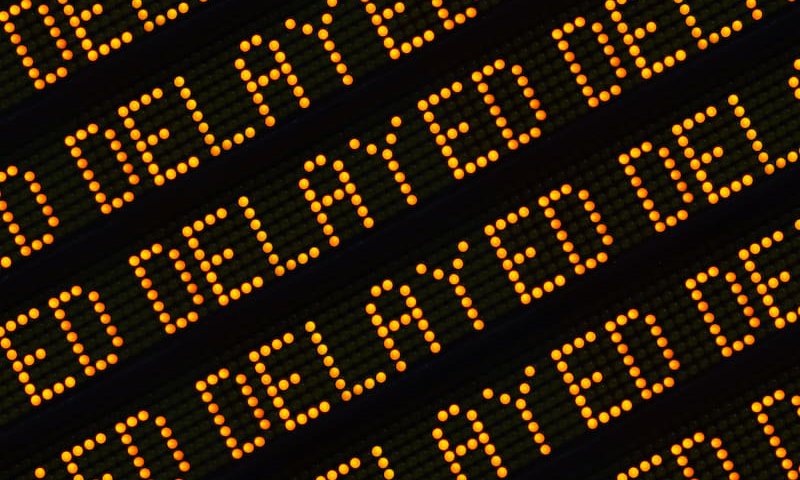 Right to work checks: in-person checks delayed again to 1 September 2021!
In welcome news for employers, the Home Office has announced that changes to right to work checks put in place during the coronavirus pandemic will now be extended to 31 August 2021.
The Government's previous plan to end these provisions from 17 May came under heavy criticism given its guidance to continue to work from home where possible until at least 21 June. Following the Government's announcement on 14 June that the guidance to work from home will remain in place until 19 July, the Home Office has allowed a further extension of the coronavirus concessions until 31 August. The additional extension recognises that many employers do not anticipate returning to the office until Autumn 2021, even if the Government's anticipated lockdown easing goes ahead as planned on 19 July 2021.
Nevertheless, many employers will not be returning to full-time office working even after lockdown has ended, and businesses would benefit from continued digital options in line with the Home Office's intention to digitise all immigration processes.
Covid-19 changes
Since 30 March 2020, the Government has allowed employers to carry out right to work checks by videocall due to Covid-19. Job applicants and existing workers can send scanned documents or photos of documents by email or using a mobile app.
When arranging the video call with the worker, the employer must ask them to hold up the original documents to the camera and check them against the digital copy of the documents, record the date they made the check and mark it as follows:
"I, [insert name], in the position of [insert job title], confirm that this is a true copy of the original, which I have seen electronically via [insert videocall medium, for example Zoom/Microsoft teams etc]. This is an adjusted check undertaken on [x date] at [insert exact time of check] due to COVID-19."
A "follow-up" check must be done shortly before the worker's permission to stay expires if they have time limited leave to work in the UK.
Checks from 1 September 2021
From 1 September, employers will have to conduct right to work checks in person, unless the job applicant has a right to work share code, in which case the check can be conducted online.
Employers carrying out in-person right to work checks will need to meet with the applicant, check their original documents in front of them (making sure that they are valid and unaltered), and take a copy of the documents which they must retain securely (in hard copy or scanned in a format which cannot be manually altered). They also need to record the date of the check and the date for follow-up checks.
Online right to work checks have been possible since January 2019. However, the online service can only be used to check the right to work if the worker has a current Biometric Residence Permit or Biometric Residence Card or has been granted a Frontier Worker Permit, British National Overseas (BNO) visa, status under the EU Settlement Scheme or the points-based immigration system. This means it cannot be used for employees holding a British passport, for example.
Retrospective checks?
The Home Office has confirmed that employers will not have to carry out retrospective checks for those who had Covid-19 adjusted checks between 30 March 2020 and 31 August 2021 inclusive.
Illegal working penalties
It is important that employers carry out right to work checks correctly. If they don't, they will not be able to establish the statutory excuse if a worker is found to be working illegally. As a result, they could face a civil penalty of up to £20,000 per illegal worker which can in turn lead to the employer's sponsor licence being downgraded or, in some cases, revoked.
Employers also commit a criminal offence if they employ someone they know is an illegal worker or whom they have reasonable cause to believe is not allowed to work in the UK due to their immigration status.
If you need help with right to work checks, please get in touch with Anita de Atouguia, Head of Business Immigration, or your usual Doyle Clayton contact.
Key Contacts
Partner & Head of Immigration
T: +44 (0)20 7778 7233
Associate
T: +44 (0)207 778 7246
The articles published on this website, current at the date of publication, are for reference purposes only. They do not constitute legal advice and should not be relied upon as such. Specific legal advice about your own circumstances should always be sought separately before taking any action.