Listed companies will be required to report on diversity targets
---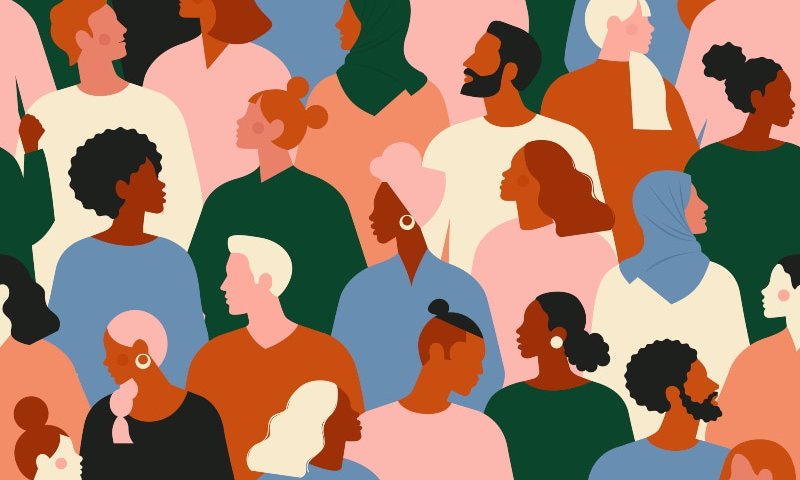 FCA confirms that listed companies must report on diversity targets
The FCA has confirmed that listed companies will be required to report whether they have met specific board diversity targets as part of their annual financial report.
The targets set by the FCA are:
At least 40% of the board are women (including those self-identifying as women).
At least one of the senior board positions (Chair, Chief Executive Officer (CEO), Senior Independent Director (SID) or Chief Financial Officer (CFO)) is a woman (including those self-identifying as women).
At least one member of the board is from a minority ethnic background (which is defined by reference to categories recommended by the Office for National Statistics (ONS)) excluding those listed, by the ONS, as coming from a White ethnic background).
The FCA has indicated that these targets are the initial expectations for listed companies, and that updated requirements may be published in the future.
The reporting obligation is based on the now familiar 'comply or explain' basis. This essentially means that if a company has not met the target at its chosen reference date, it must explain why not. As with other comply or explain obligations, the onus is on companies to decide the extent to which they push through measures to meet the criteria with investor preference being the primary driver.
Who do the rules apply to?
The companies in scope are UK and overseas issuers with equity shares, or certificates representing equity shares, admitted to the premium or standard segment of the FCA's Official List, including closed-ended investment funds and sovereign controlled companies, but excluding open-ended investment companies and 'shell companies'.
What will relevant companies need to report?
When providing the information on whether the above targets have been met, companies will need to include the reference date they used. Where this is different from the reference date used in respect of the previous accounting period, they will need to explain why. They will also need to explain any changes to the board that have occurred between the reference date and the date on which the annual financial report is approved that have affected the company's ability to meet one or more of the targets.
Additionally, the FCA has included guidance that a company may wish to provide the following in its financial report:
A brief summary of any key policies, procedures and processes, and any wider context that it considers contributes to improving the diversity of its board and executive management.
Any mitigating factors or circumstances which make achieving diversity on its board more challenging (for example, the size of the board or the country where its main operations are located).
Any risks it foresees in being able to meet or continue to meet the board diversity targets in the next accounting period, or any plans to improve the diversity of its board.
It is likely to be sensible for companies to provide this information, or a selection of it, particularly if they have failed to meet the targets.
In-scope companies will also need to publish numerical data on the sex or gender identity and ethnic diversity of their board, senior board positions (Chair, CEO, SID and CFO) and executive management in a standardised table format as at the same reference date selected for the purposes of the comply-or-explain disclosure.
Companies are also required to explain their approach to collecting the data. The FCA has provided guidance on its expectations of what this explanation should cover and on its expectation that companies take a consistent approach to data collection.
Other issues
These requirements create some additional complex issues for companies in relation to data protection and data privacy, and application of equality legislation. Not only has the FCA given companies 'flexibility' in how they collect data and report, meaning that each company will need to consider this on an individual basis, but also there is an obligation to set out the methodology used and confirm its consistency.
The FCA reminds companies that relevant employment law provisions do still apply. Companies will need to be mindful of equality legislation in particular. Equality issues can arise when a company is implementing measures to meet the targets (for example, when making board appointments) and also, potentially, when a company applies provisions on the self-certification of gender.
When will companies need to report?
Companies will be required to make these disclosures in relation to accounting periods starting on or after 1 April 2022. This means that the first disclosures will start to appear in annual financial reports that are published from around Q2 2023 onwards.
However, the FCA encourages companies to consider reporting voluntarily for earlier periods, in particular for accounting periods starting on or after 1 January 2022.
What might this mean for non-listed companies?
While there is no current obligation on non-listed companies, the FCA indicates that the proposals are generally popular amongst listed companies, many of whom have already started to present the data. This very much represents the direction of travel, and non-listed companies looking for private investment may need to be mindful of these requirements, or even report on these issues themselves as a means of attracting investment.
Read more about the company law services that we offer.
Associate
T: +44 (0)207 778 7222
Partner & Head of Regulatory and Financial Services Disputes
T: +44 (0)20 7778 7231
Partner & Head of Canary Wharf Office
T: +44 (0)20 7778 7225
The articles published on this website, current at the date of publication, are for reference purposes only. They do not constitute legal advice and should not be relied upon as such. Specific legal advice about your own circumstances should always be sought separately before taking any action.