Guaranteed Minimum Pensions (GMPs) and the GMP Equalisation Process
---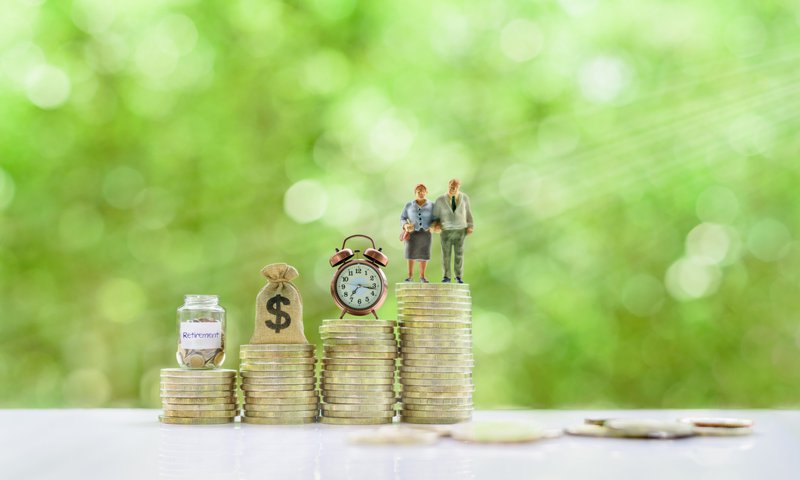 What are GMPs?
Between 6 April 1978 and 5 April 1997, individuals could pay higher national insurance contributions to build up entitlement to a further state pension, in addition to their basic state pension. This additional state pension was called SERPS – the State Earnings Related Pension Scheme. However, contributing to SERPS was not compulsory. Employers could choose to contract their scheme "out" of SERPS, provided that their scheme provided a pension that was at least as good as the statutory minimum– the "guaranteed minimum pension", or "GMP". GMPs would be payable from age 65 for men and age 60 for women. These ages reflected the different state pension ages in place between 1978 and 1997. The policy objective was, of course, to help promote adequate savings for retirement during an individual's working life. So far, so laudable.
GMPs and the Barber decision
A complication first arose for GMPs in May 1990 with the Barber decision in the European Courts. Barber held that pension benefits were deferred pay, and as such, their value needed to be made equal between male and female members. In line with state pension provision, pension schemes typically operated different retirement ages for male and female members. Barber meant that schemes had to "equalise" their retirement ages between the genders so that men and women could draw their pensions at the same age without suffering any detriment.
For a long time, it was unclear whether Barber applied to GMPs as well as private sector pensions, because they were effectively a substitute for state benefits, and the unequal retirement ages stemmed from statutory provisions rather than the operation of an individual scheme. However, in the Lloyds Bank litigation, the UK courts ruled that pension schemes are required to equalise benefits for the effect of GMPs. In a further hearing, the Court also ruled that schemes now owe a duty to make a top-up payment in respect of any transfers out that were previously made on an "unequal" basis. Clearly, an exercise in equalising GMPs may involve some degree of levelling-up benefits for some members, with potential funding consequences for the scheme as well as the risk of litigation and further costs should schemes get it wrong.
What steps should pension trustees think about taking before starting a GMP equalisation process?
These are some of the things pension trustees need to consider :
Understand which members are in scope. This may seem an obvious point, but the duty to equalise for GMPs only applies to GMPs between 17 May 1990 (the date of the Barber decision) and 5 April 1997 (when contracting-out was abolished). Given the passage of time, there is an obvious risk of gaps in membership data. Identifying which member GMPs need to be equalised and GMPs which were transferred in and out of the scheme may not be that easy. This means that schemes will need to work closely with their administrators to identify any gaps, and, if appropriate, agree on assumptions to be used to cover "known unknowns" in membership data.

Decide how to equalise GMPs. The Lloyds Bank case set out various calculation methodologies for equalising GMPs. Choosing which method to use, whether this method can be supported by the scheme's administration systems and whether agreement of the scheme employer is needed are all crucial. The most common methods used to equalise GMPs are either an overall single comparison calculation of the value of male and female GMPs, or a "cross-over" method, which entails a year on year benefit calculation and adjustment between male and female members' cumulative pensions.

Correcting past benefits. As well as ensuring GMPs are equalised for future payments, schemes should start to review past payments and transfers out, correcting any underpayments where necessary. Depending on the benefit structure applicable to the pension scheme, this may be especially complex. For example, this may need to take account of any GMPs paid in respect of death benefits, as well as trivial commutation or small lump sums paid. Other benefits which will need to be reviewed are ill-health pensions and any cases where GMPs are used as an "underpin". Of course, there are also the complexities involved in dealing with tracing and identifying underpaid past transfers out.

Member communications. Schemes should take a view on what to tell their membership around GMPs, and when. Many pension trustees feel that it is sensible to engage with affected members at an early stage rather than waiting for benefits to be adjusted. However, they must be careful to explain the position around GMPs very clearly, in lay terms which members can understand, and not to be perceived as "over promising" benefits to members. Establishing a clear paper trail around delivery of GMP equalisation is crucial in terms of discharging the scheme's duties to members. It is also important for schemes and sponsors to take a longer term view on getting GMP equalisation right, especially if the scheme could be considering a buy-out arrangement in the future.
This is only a brief summary of some of the issues which pension schemes need to think about in a highly technical and complicated area. It should not be read or relied on as a substitute for legal advice.
If you are interested in knowing more about GMPs generally, or how a GMP equalisation project might work for your pension scheme, then please contact Andy Campbell in the first instance.
Read more about our pensions services.
The articles published on this website, current at the date of publication, are for reference purposes only. They do not constitute legal advice and should not be relied upon as such. Specific legal advice about your own circumstances should always be sought separately before taking any action.