Furlough: what does it mean for redundancy dismissals?
---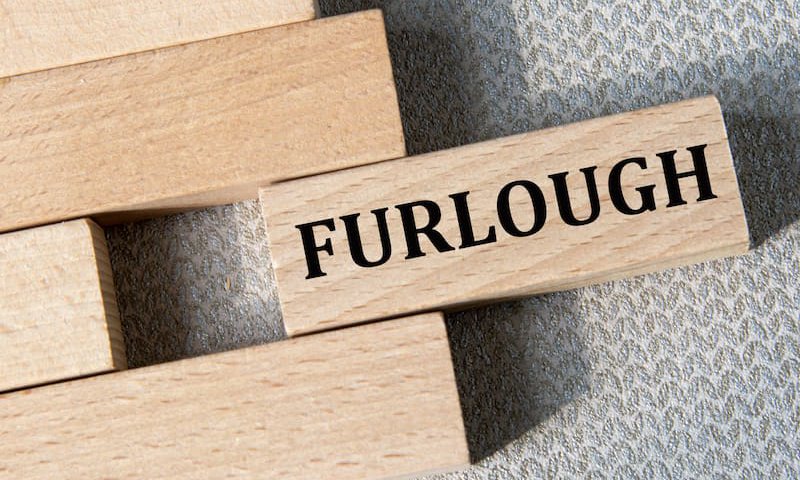 Redundancy dismissals and furlough
A common question we were asked throughout the pandemic was "can we make an employee redundant while they are on furlough?" Initially, a challenging question to answer without any precedent case law to refer to. However, then came the Government Guidance on the Coronavirus Job Retention Scheme (CJRS), which indicated that this was indeed possible. The guidance for employees stated that "your employer can still make you redundant while you are on furlough or afterwards. Your rights as an employee are not affected by being on furlough, including redundancy rights". Therefore, if an employer carried out a fair process when dismissing for redundancy, it seemed clear that this could be a fair dismissal even if the employee was on furlough. What was unclear was whether furlough should be considered as an alternative to redundancy in the same way you would look for other ways to avoid redundancies, such as looking for other suitable roles elsewhere in the company.
We have now had two Employment Tribunal decisions looking at whether as part of the fair process in dismissing an employee for redundancy, an employer should look at furlough as an alternative to redundancy. Please note that these are first instance decisions and are therefore not binding on other Employment Tribunal decisions but are a useful guide and ones which Employment Judges may consider when reaching decisions on future cases.
What if an employee asks to be furloughed?
In Mhindurwa v Loveangels Care Limited, Ms Mhindurwa was a care assistant, who provided live-in care to an individual who eventually moved into a care home in February 2020. Consequently, her role was at risk of redundancy. In May 2020, she asked to be furloughed but her employer refused. This was because there was no work for her, as due to the pandemic they could not offer any more live-in roles. During the consultation process, the only alternative her employer offered was domiciliary care, which Ms Mhindurwa turned down. Therefore, in July 2020, she was dismissed by reason of redundancy. She claimed unfair dismissal.
The Employment Judge found that she had been dismissed for redundancy, which is a potentially fair reason. However, the Judge ruled that the dismissal was unfair. He considered that in July 2020 a reasonable employer would have considered whether Ms Mhindurwa should be furloughed to avoid being dismissed on grounds of redundancy. He noted that one of the purposes of the CJRS was to provide financial support to employers, whose staff could not work due to the pandemic, and to avoid them having to make redundancies as a result.
The point in this case is that the employer did not consider furlough as an alternative to redundancy or explain why it was not suitable. It is possible that at some point in the future the requirement for live-in care might have resumed, meaning they could have provided work for Ms Mhindurwa and avoided her redundancy.
In July 2020 it was not possible to furlough an employee if they had not been furloughed previously. We assume that the Employment Judge took into account the fact that Ms Mhindurwa could have been furloughed when she requested this in May 2020 and the employer should have considered it then to avoid her redundancy.
What if an employee is already on furlough?
In Handley v Tatenhill Aviation Ltd, Mr Handley was furloughed in April 2020. He entered into an agreement under which he would be furloughed for a period of three weeks initially, or until he could return to work as normal. In August 2020, his employer made him redundant. Mr Handley brought a claim for unfair dismissal and argued that the very existence of the furlough agreement prevented him from being made redundant. The Employment Judge disagreed and helpfully noted that the very existence of the CJRS did not render the dismissal unfair. The employer's arguments that it needed to cut costs irrespective of the CJRS and was going to use the CJRS to pay for some of the costs of the redundancy were accepted by the Tribunal. (Until 30 November 2020, it was possible to use the CJRS to fund an employee who was working out their notice, but it has never been possible to use it to fund redundancy payments.)
The Judge considered that some employers may have taken a different approach and used the CJRS for longer to avoid redundancy, but it was not unfair of Mr Handley's employer to decide not to.
What does this mean for employers?
The main point for employers to take away from these two cases is that if you are unfortunately faced with a redundancy situation, then you must at least consider whether the CJRS is a suitable alternative to making employees redundant. The CJRS is available until 30 September 2021.
There are many reasons why using the CJRS may not be a suitable alternative. If faced with the closure of a business, using the CJRS is not going to avoid your employees' redundancies, it simply delays the inevitable. Also, there are costs considerations for businesses. While on furlough employees are accruing holiday and length of service, which could increase your costs if you delay redundancies. Also, since August 2020, the Government has made various changes to the CJRS, which has meant that while it still provides financial support for employers, there are ongoing costs for employers if employees are kept on. Employers have had to pick up the bill for pension and employer national insurance contributions. They have also faced two rounds of tapering where the Government has reduced its contribution to wages, which has in turn increased costs for employers who have needed to make top ups. All of these points are valid considerations for businesses. We would recommend that if they factor into your decision to press ahead with redundancies, rather than continuing to use the CJRS, then you make a note of them and explain your reasoning to your employees.
Key Contacts
Senior Associate
T: +44 (0)20 7778 7237
Partner & Head of Reading Office
T: +44 (0)118 951 6760
The articles published on this website, current at the date of publication, are for reference purposes only. They do not constitute legal advice and should not be relied upon as such. Specific legal advice about your own circumstances should always be sought separately before taking any action.