New post-study immigration work route opens July 2021
---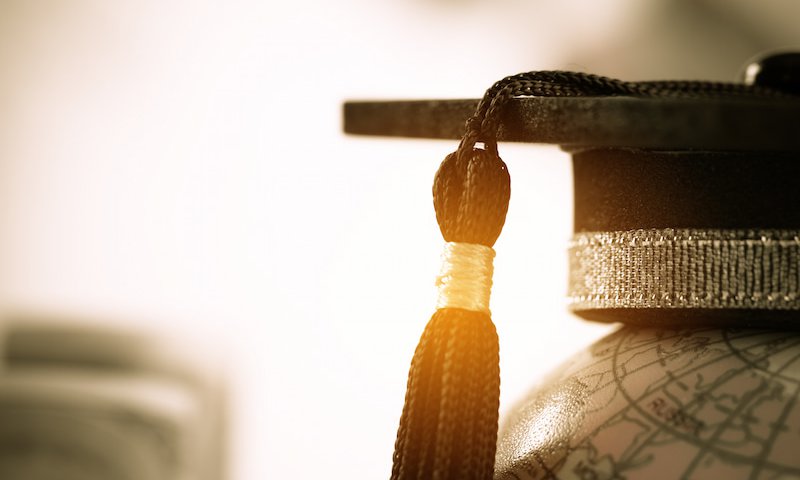 The UK government has announced that a new post-study immigration route, the Graduate Route, will open on 1 July 2021. The new route will give international students wanting to remain in the UK after completing their studies more time to find a job.
For those of you who remember, this new immigration route is pretty much the same as the old Tier 1 Post-Study Worker scheme, which was closed in 2012. It was very popular with businesses looking to employ new graduates before offering them sponsorship under a permanent work route. So, the Graduate Visa route is a welcome new non-sponsored immigration route. Full details are set out below.
Eligibility
The new immigration route will apply in England, Wales, Scotland and Northern Ireland.
To be eligible, international students must have completed a degree course at undergraduate level or above at a UK Higher Education provider with a track record of compliance with UK immigration requirements. The student must also have valid Tier 4 or Student permission at the time of applying.
Students with a qualifying undergraduate or graduate degree will be able to work or look for work at any skill level for two years after their studies. Doctorate students will be granted three years to find work. Graduates will then be able to apply to the Skilled Worker route from within the UK once they have found a suitable job.

Family members who already have permission to remain in the UK as a dependant of the student will be able to apply to extend that permission. However, applications from new dependants will not be permitted.
Students who, in the 12 months before the application, have been granted a scholarship or sponsorship by a Government international scholarship agency covering both fees and living costs for study in the UK must provide a letter of consent from the sponsor organisation to support the application.
Practicalities
The new Graduate Route will not require sponsorship, so their university will not need to act as their sponsor and applicants will not need a job offer to apply. However, students' sponsors will need to notify the Home Office that a student has successfully completed their course.
There is no minimum salary requirement or cap on the number of students accessing the route. New graduates will also be permitted to switch jobs, work flexibly, and develop their careers as suits them.

The route does not count towards settlement. However, Graduates will be able to apply to other routes at the end of their two/three-year stay, for example the Skilled Worker, Global Talent or Innovator routes.

The student will need to apply for a new visa from within the UK at a cost of £700. They will also have to pay the full Immigration Health Surcharge of £624 per year.
Coronavirus
If a student began their studies in the 2020-21 academic year, they will be able to benefit from this new route, even if they began their degree online in their home country due to Covid-19. They will have until 21 June 2021 to enter the UK in order to be eligible for the Graduate Route. Students who began their studies in January or February 2021 will need to be in the UK by 27 September 2021 in order to be eligible.
Objectives
The new pathway is a part of the government's goal to increase the number of international students in higher education in the UK to 600,000 by 2030.
The Graduate route comes as the government also unveiled plans to launch another new immigration route that will help start-ups and fast-growing firms recruit the talent they need to innovate and grow. As part of the route, highly skilled migrants with a job offer from a recognised high-growth firm will qualify for a visa without the need for sponsorship or third-party endorsement.

The Government is still consulting on the details of this route, but we believe that the Home Office plans to cap the number of people that can obtain this type of visa. So, it sounds like a mix of the old abolished Tier 1 General High Skilled migrant visa route and it has the flavour of the USA H1-B visa that has a quota system. This will be another welcomed non-sponsored work route for high calibre candidates who don't quite fit into the current UK immigration system. We will of course keep you updated with further developments on this new immigration route.

If you have any questions, please contact Anita de Atouguia Head of Immigration or your usual contact in the immigration team.
The articles published on this website, current at the date of publication, are for reference purposes only. They do not constitute legal advice and should not be relied upon as such. Specific legal advice about your own circumstances should always be sought separately before taking any action.