Government responds to Health is Everyone's Business Consultation
---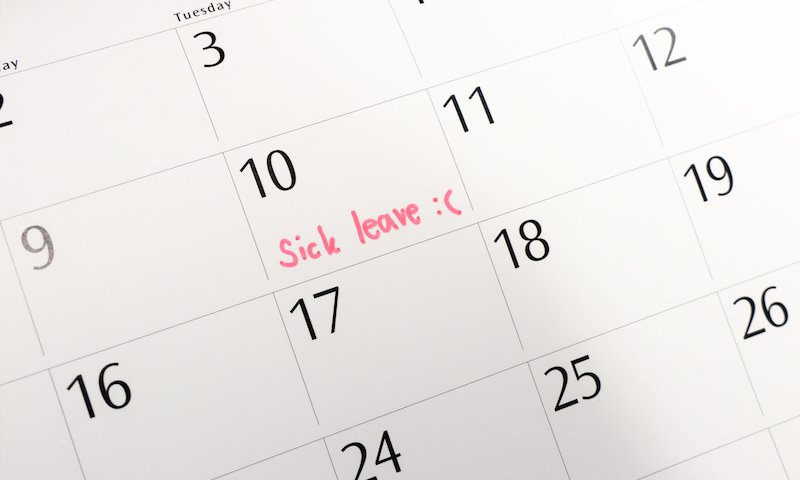 The Government has responded to its 2019 consultation on exploring ways to reduce ill-health related job losses.
Why are reforms needed?
Between the 15 July 2019 and 7 October 2019, the Government undertook a public consultation that explored ways to reduce ill-health related job losses. The Consultation document noted reform was needed to:
Increase the employment of disabled people. Disabled people are twice as likely to be unemployed
Keep disabled people in work. Around 300,000 disabled people leave or lose their jobs each year. Disabled people are ten times more likely to leave work following long-term sickness absence
Help SMEs keep disabled people in work. Half of all employed disabled people work in small businesses with fewer than 50 employees. However, almost 10% of small employers do not take action to manage employees' return to work after long-term sickness absence and only 21% provide access to Occupational Health (OH), compared with 92% of large employers. Currently only around half of employees have access to OH services through their workplace
Increase support for non-disabled employees. There is limited support to help employees who are not disabled, but who may have a health condition or be off work, to stay in work or return to work.
On 21 July 2021, the Government published its response to the consultation.
Right to request workplace modifications
The consultation sought views on introducing a right to request workplace modifications on health grounds, such as changes to working hours, duties and the working environment. This would have the effect of extending the reasonable adjustment provisions for disabled employees to employees who are not disabled. Although the proposal received support, many of those responding to the consultation were concerned that this new right could undermine the existing right of disabled employees to request reasonable adjustments and cause confusion.
In light of these concerns, the Government has decided not to introduce this new right. Instead, it will take steps to increase awareness and understanding of existing workplace rights, in relation to both the duty to make reasonable adjustments and workplace adjustments more broadly. It will ensure that better integrated health and disability-related information is made accessible to employers. It also suggests workplace modifications could be achieved through flexible working arrangements and notes that BEIS is taking forward the 2019 manifesto commitment to encourage flexible working and to consult on making it the default. This consultation will be published in due course.
Statutory Sick Pay
The Government consulted on major reforms to statutory sick pay (SSP) including:
Paying SSP during phased returns to work following sickness absence
Widening eligibility to extend protection to those on the lowest incomes
SSP rebates for small and medium-sized businesses
State enforcement of SSP for low-income employees
The Government has decided not to introduce changes to SSP for now. The response states that while the consultation posed several important questions on the future of SSP which require further consideration, now is not the right time to introduce changes to the sick pay system.
Improving Occupational Health provision
The Government wants more employees to have access to occupational health (OH) to support returns to work. The consultation sought views on whether reducing the cost barrier for SMEs could help them to access OH services. It also noted that there are shortages of clinical staff in the OH workforce and a lack of awareness/understanding of the full range of OH services.
The Government felt that the COVID-19 pandemic illustrated the need for OH reform more than ever and has put in place a new strategy. The strategy aims to help improve employer access to OH services and will:
Test a potential new OH subsidy to help tackle financial barriers to purchasing OH
Support the development of innovative OH services to improve access for SMEs and self-employed people
Develop the infrastructure to support research and development in OH
Drive continuous quality improvement in the market
Provide support to help employers purchase quality services that meet their needs
Address capacity issues in the OH workforce to ensure a range of specialisms are available to meet the anticipated increase in health conditions post-COVID-19
Improving access to advice and support for employers/self-employed
The Government also wants to improve employers' and self-employed people's access to good advice and support. Its consultation proposals included expanding and strengthening statutory guidance. Its consultation response confirms that it has asked the Health and Safety Executive to explore ways to ensure the guidance helps employers do their best to support disabled employees and those with long-term health conditions to remain in work, and to manage sickness absence.
Enabling better use of fit notes
The Government wants employers and employees to have more productive conversations about work and health in order to support employee retention. It has promised to implement a number of measures to enable better use of fit notes. These include:
Technological solutions, including removing the requirement for fit notes to be signed in ink
Creating a new interactive version of the fit note which will provide advice and support for suggested workplace modifications, based on clinical conditions. This will encourage work and health discussions between patients and employers
Considering whether to allow a wider range of healthcare professionals to sign fit notes
Providing training to support healthcare professionals in providing fit notes
From spring 2022, embedding electronic fit notes in hospital systems and encouraging hospital doctors to issue them to patients in their care. This will reduce the burden on GPs in primary care
Consulting employers to explore their views about using fit notes as medical evidence
The articles published on this website, current at the date of publication, are for reference purposes only. They do not constitute legal advice and should not be relied upon as such. Specific legal advice about your own circumstances should always be sought separately before taking any action.