You're Fired! Five top tips on getting it right
---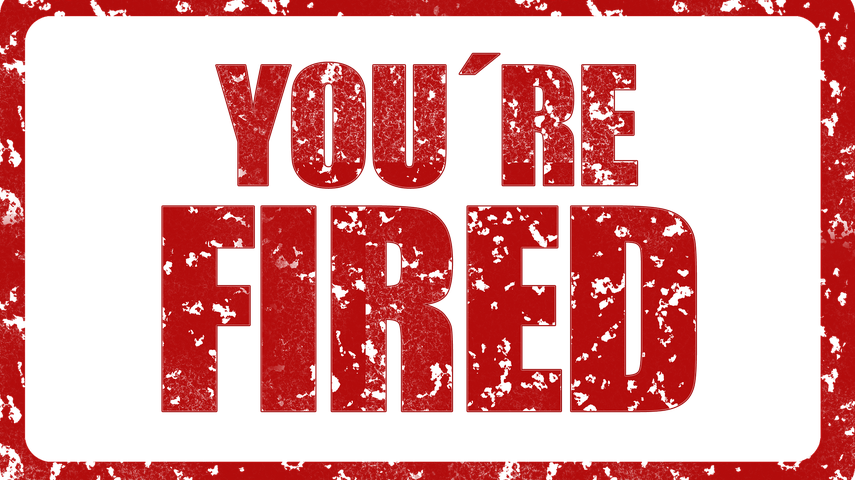 OK, the title is a little hackneyed but it's hard to watch yet another series of Alan Sugar pointing his finger at some egocentric young hopeful and dashing their dreams of commercial triumph without thinking about the difficulties that arise when trying to get someone out of a real workplace. Not just a studio boardroom somewhere in West Acton.
Conversations about exiting an employee can be drawn out, awkward and have a negative impact on staff morale if handled badly. And this goes for employees at all levels within a business. Here are five pointers to help HR professionals deal with dismissals and avoid the classic bungles:
Get an early start – when it comes to performance. Most employees will be much more likely to cooperate with a company on exit talks if they agree that the working relationship is not working out. An under-performing employee who has not been given proper feedback or appraisals will not take kindly to being called into a meeting room and presented with a settlement agreement. If the business has communicated effectively with an employee throughout the employment relationship about their performance, HR are less likely to encounter a disgruntled employee ready for a fight if the time comes to take steps to exit them from the business.
Protect your conversations. 'Without prejudice' used to be the only 'go to' label for off the record talks with employees if there were concerns about their future, but this tag has its limitations. A conversation can only be genuinely without prejudice if there is a dispute between the parties, which is often a matter for debate. Case law suggests that even a grievance might not be sufficiently adversarial to qualify. There is no pre-requisite of a dispute for protected conversations, but the bad news is that any aspect of the conversation which relates to a claim other than unfair dismissal (discrimination or whistleblowing, for example) will be admissible in a court or Tribunal. If in doubt, go for both options but be aware of the limitations.
Tax doesn't have to be taxing? Well, sometimes it does. Nothing will stall settlement talks quite like an employee suddenly realising that a PILON payment is taxable and subject to NICs. With the changes due in April 2018 this area should be easier to navigate as all payments which might be construed as a PILON (even in the absence of a PILON clause) will be taxable in full, but for now it's business as usual.
Every little helps. As HR professionals will be well aware, most employees are looking for the most favourable ex gratia settlement sum. But, in some cases, some other kind of sweetener can prove very tempting. Giving reciprocal warranties for non-derogatory statements or confidentiality obligations, or providing outplacement services (usually at a relatively low cost, particularly when considered alongside an exit payment for more senior individuals) can all help to get the employee on side and to a place of agreement.
Play referee – but not in the way you'd imagine. Although keeping the business and the individual on good terms with each other is crucial throughout any exit negotiation, the power of an employee reference should not be underestimated. As many employers will be well-aware, giving a glowing and verbose reference about a departing employee can come back to haunt them if the future employer does not share their view, but adding some short wording of well-wishing is unlikely to do any harm and may make all the difference to a disgruntled employee on the brink of refusing a settlement offer.
In all likelihood, there will be many other issues which arise when seeking to terminate employment and as ever, there is no substitute for the assistance of an experienced employment lawyer.
The articles published on this website, current at the date of publication, are for reference purposes only. They do not constitute legal advice and should not be relied upon as such. Specific legal advice about your own circumstances should always be sought separately before taking any action.