Covid-19: Roundup of recent changes for employers
---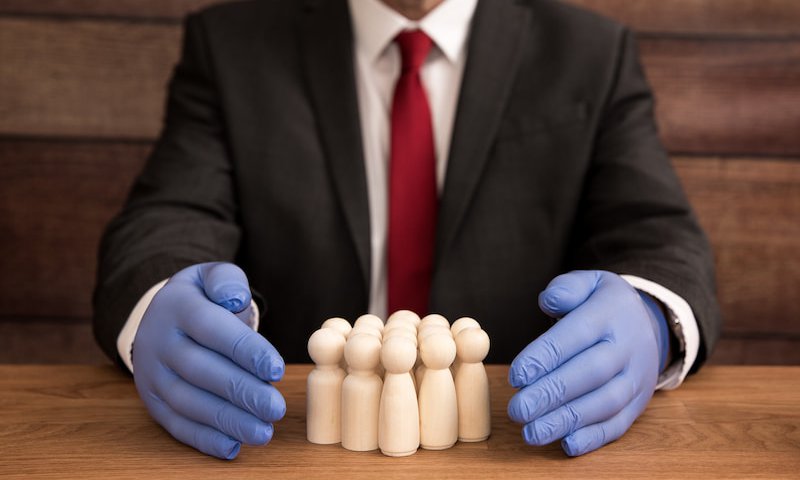 Changes affecting the workplace
The Coronavirus job retention scheme finally came to an end on 30 September. Since July 2019, employees have been gradually returning to the office after the Government's work from home guidance was lifted and on 14 September the Government published its plan for dealing with Covid challenges through the Autumn and Winter. Here we take a look at the Government's plans and highlight some other key changes.
COVID-19 Response: Autumn and Winter Plan
The Government's plan for dealing with the challenges posed by Covid-19 over the Autumn/Winter is set out in two parts. Plan A focuses on:
The vaccination programme and other pharmaceutical interventions, such as anti-viral treatments
Test, Trace and Isolate. The Government will continue to expect everyone with Covid-19 symptoms to self-isolate and take a PCR test (which will remain free of charge). Contacts of positive cases will also be asked to take a PCR test. Individuals who test positive and their unvaccinated contacts will continue to be legally required to self-isolate for 10 days. This legal requirement has been extended until 24 March 2022. The Government will continue to provide access to free lateral flow tests in the coming months. However, at a later stage, as the response to the virus changes, universal free provision of these tests will end. At that point individuals and businesses using the tests will have to bear the cost.
Clear guidance advising people how they can protect themselves and others. This will include up-to-date Working Safely guidance on how employers can reduce the risks in their workplace. Businesses must not ask or allow employees to come to work if they are required to self-isolate. In addition, businesses are encouraged to:

Ask employees to stay at home if they are feeling unwell
Ensure there is an adequate supply of fresh air to indoor spaces. Businesses should identify any poorly ventilated spaces, for example by using a CO2 monitor, and take steps to improve fresh air flow in these areas
Provide hand sanitiser to enable staff and customers to clean their hands more frequently, and clean surfaces which people touch regularly
Display an NHS QR code poster for customers/clients to check in using the NHS COVID-19 app, so they are alerted of any outbreak
Consider using the NHS COVID Pass

Helping to vaccinate the world and managing risks at the border
Supporting the NHS and social care
Plan B will only come into play if Plan A is not sufficient to prevent unsustainable pressure on the NHS. Plan B comprises
Legally mandating face coverings in certain settings (which will be decided at the time)
Asking people to work from home if they can, for a limited period
Mandatory vaccine-only COVID-status certification in certain settings, including night clubs, indoor crowded settings with 500 or more attendees (such as music venues or large receptions), outdoor crowded settings with 4,000 or more attendees (such as outdoor festivals) and any settings with 10,000 or more attendees (such as large sports and music stadia). The Government has issued a policy proposal setting out details of the scheme and a call for evidence seeking views on the venues and events that will be covered, details of any exemptions and whether staff working in those venues should be vaccinated, or tested regularly.
Shielding ends
The shielding programme in England for people previously considered to be clinically extremely vulnerable has now ended. The Government will not be advising these people to shield again or to follow specific national guidance. Instead, they should follow the same advice as everyone else but also consider advice from their health professional and consider for themselves whether additional precautions are right for them. These could include:
Considering whether they and those they are meeting have been vaccinated
Considering continuing to practise social distancing if that feels right for them
Asking friends and family to take a rapid lateral flow antigen test before visiting
Asking home visitors to wear face coverings
Avoiding crowded spaces
Statutory Sick Pay Rebate Scheme ends
The statutory Sick Pay Rebate Scheme ended on 30 September. The scheme enabled small employers (those employing fewer than 250 employees on 28 February 2020) to claim reimbursement of statutory sick pay paid for Covid -19 sickness. Following closure of the scheme, any absence related to Covid-19 occurring after 30 September 2021 will not be eligible for a rebate. Employers have until 31 December 2021 to make any claims for SSP costs incurred up to and including 30 September 2021.
Key Contacts
Partner & Head of Reading Office
T: +44 (0)118 951 6760
Senior Partner
T: +44 (0)20 7778 7221
The articles published on this website, current at the date of publication, are for reference purposes only. They do not constitute legal advice and should not be relied upon as such. Specific legal advice about your own circumstances should always be sought separately before taking any action.