Robin Hartley
Legal Director | Reading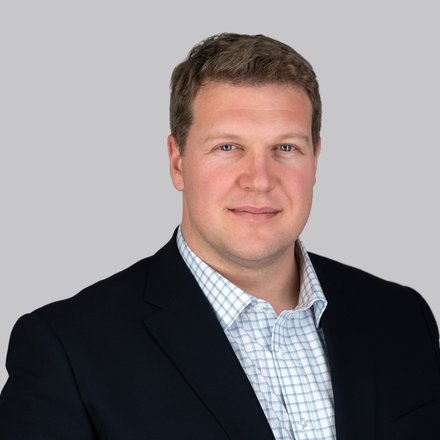 Robin is one of the UK's most experienced employee ownership specialists having advised on the sale of businesses with a combined value of £400m to employee ownership trusts (EOTs).
His career spanning Magic Circle, Big-4 accountancy and a leading City law firm's tax team has equipped him to help with the challenges faced by clients on their journey to employee ownership. Robin's experience of trade sales, management and private equity buyouts helps owners make informed decisions when deciding on whether a sale into employee ownership is right for their business.
"It's gratifying to see owners want to strike a balance between getting fair value for their businesses, maintaining the legacy, brand and values they've built up, and taking care of their employees long term" …. "I find the 100% EOT tax relief on employee ownership transactions often just sweetens the deal, without it being the driving force".
"To make a fair comparison between say, a trade sale and an EOT sale, you need to go behind the headline valuation. The attractions of an EOT sale may be economic - freedom from any performance conditions, freedom from earn-outs, or the generous EOT tax relief. Equally the attraction of an EOT may be the collaborative, low-stress sale process".
Starting with financial planning and feasibility analysis, Robin's banking and Big-4 financial services experience ensures accurate financial modelling and that a balance is struck between fair reward to the sellers, employee motivation and a business's financial needs. Depending on circumstances this can include the use of third-party debt, different forms of security, various tranches of vendor debt, varying interest rates, equity kickers, retaining equity and proceed deferral.

Work highlights include advising
A pioneering engineering firm in the North of England to prepare for an EOT. This included an incentive scheme to focus management on achieving rapid growth and maximising value for the owner and employees prior to the sale.
An award-winning design firm ham-strung by shareholder disputes and an over-complicated company constitution and shareholding structure. The client said that "after rounds of other legal advisors couldn't break the deadlock, Robin was the first lawyer to propose an equitable and practical solution without triggering onerous tax charges". Robin helped to resolve disputes over the shareholders agreement and restructured the group ensuring that it was in the best shape to move to employee ownership. He also advised on the implementation of the EOT.
A leading building services firm which had unfortunately become embroiled in problematic tax planning. Experience of trusts, tax law and valuation was used to negotiate a settlement with HMRC eliminating a large question mark over the business's value. Robin went on to advise on the transition to an EOT, a substantial fundraising round and a broad-based employee incentive scheme.
A range of regulated business's on seeking approval from the relevant regulator, including those in financial services, professional services and national security.
Since 2016, Robin has worked with Garry Karch, Doyle Clayton's Head of EOT services. This has provided notable insight into the needs of employee owned businesses both immediately after the sale to an EOT and long term. See more information on Employee Ownership Trusts.
EOT – A Practical Guide to the Employee Ownership Trust is a 'must read' for any business thinking of converting to an EOT business structure.
Webinars & Podcasts
Podcast: The pros and cons of selling your business to an EOT
Robin and Garry discuss the benefits and drawbacks of converting your business to an Employee Ownership Trust