Emily Battcock
Associate | London (Canary Wharf)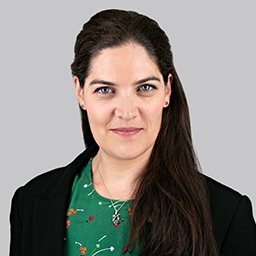 Emily is a solicitor advising businesses and individuals on all aspects of UK employment law and business immigration.
Emily provides advice to both individuals and companies on a wide range of employment related issues. Her advice is considered and incisive. When coupled with her common sense attitude, this allows Emily to navigate clients successfully through often emotive situations whilst keeping their best interests in mind.

Typical HR matters Emily advises on include reviewing and updating handbooks, policies and contracts; advice to both individuals and employers relating to both grievance and disciplinary processes; and business reorganisations. Emily's advice is tailored to the specific needs of the client as different situations and industries have a varying focus requiring alternative solutions.

Additionally, Emily has experience in conducting litigation in both the Employment Tribunal and High Court. She has advised on a variety of Employment Tribunal matters, frequently involving discrimination claims. Her High Court work includes cases for injunctive relief, TUPE and the enforcement of post-termination restrictions. As an unregistered barrister, Emily has advocacy experience and can appear as an advocate in the Employment Tribunal.

Emily also has experience assisting companies to obtain a Tier 2 sponsor licence to enable them to hire non-EEA nationals. She can offer advice on the intersection between employment and business immigration law, particularly with regards to right to work checks and compliance with Home Office record keeping obligations.

Emily has written articles and blog posts for the Doyle Clayton website and for various HR magazines. In addition, she provides client training on a variety of topics as well as assisting with the firm's various seminars.
What people say about Emily
"Just to say thank you for your work on this. Your knowledge, efficiency and flexibility made the process much quicker, and less stressful than it could have been. Thanks again."
Client
"Emily has demonstrated great empathy; she has supported me in a difficult time and has taken ownership of this case in a way that I felt she really cared and truly wanted to help"
Client
Recent work includes
Employment Tribunal claim acting for the respondent defending a whistleblowing claim. The case also involves advice on protecting confidential information.
Employment Tribunal claim acting for the claimant bringing unfair dismissal and disability discrimination claims.
Ongoing advice to an individual who has raised a grievance against her employer alleging sex discrimination during the company's redundancy process.
High Court case acting for the first defendant in relation to an injunction brought against him and his new employer by his former employer for breach of his restrictive covenants.
Assisting a company on an internal investigation into allegations of bullying and harassment by a senior member of staff.
Webinars include-
Experience and qualifications
Qualified in October 2018
Specialist in employment law since 2018